The Odd Fellow Concert Lounge is a not for profit / fundraising music venue brought to you by The Downriver Council for the Arts and Be Well My Friends. Our purpose is to cultivate local original music.

---
Mark your calendars for Saturday September 23, 2023 where Brothers From Another Planet will headline along with special guests The Bruised Reed, Drive To Arcadia and Flowers on the Grave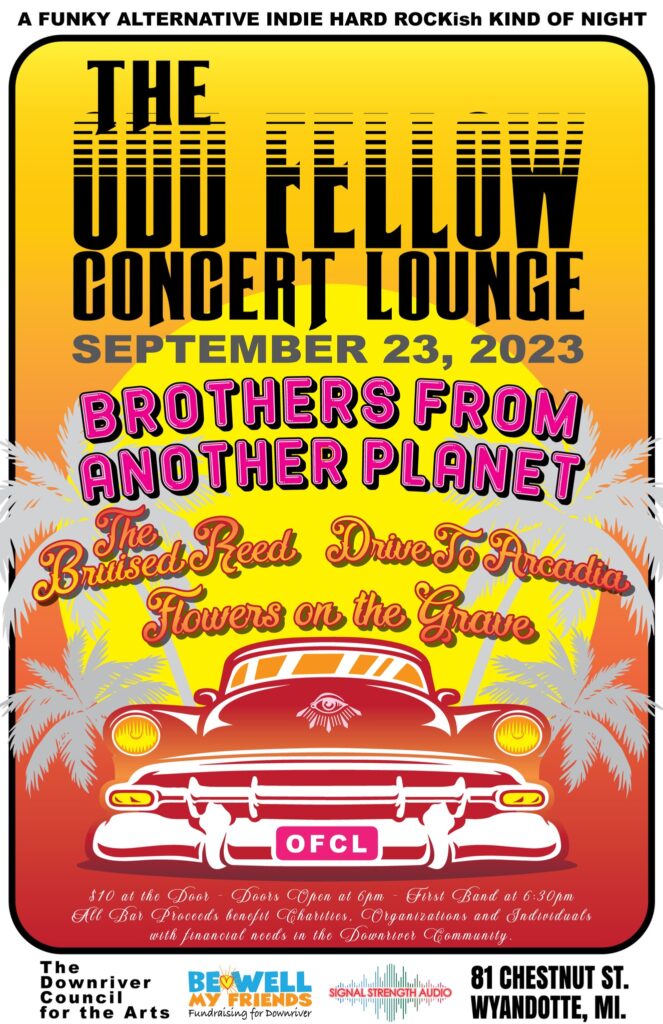 ---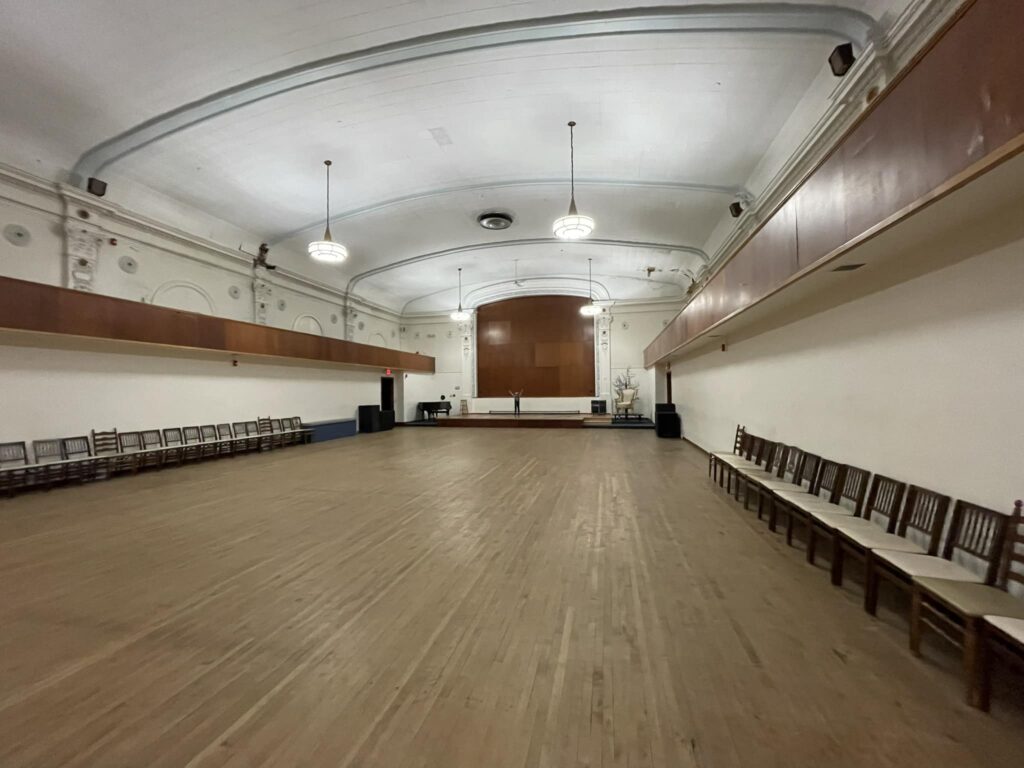 The Odd Fellow Concert Lounge is a very cool and unique room in Wyandotte, MI.
Inside the Downriver Council for the Arts located at 81 Chestnut is this amazing auditorium built by The International Order of Odd Fellows in 1908. One Saturday of every month, Be Well My Friends transforms the auditorium into The Odd Fellow Concert Lounge. Four bands are booked each month to perform their own ORIGINAL music. Imagine your band on the stage performing for hundreds of live music fans.
The Odd Fellow Concert Lounge is NOT a full-time concert venue, bar, or night club. It is an auditorium that Be Well My Friends rents from the DCA to put on 8 monthly live concert fundraisers each year where the proceeds from the alcohol sales are donated to people, charities and organizations of Downriver. We are a volunteer non-profit with 8 volunteers, so please respect that we do the best that we can to bring you the best show possible every time. From what people are saying, we're rockin' it! Check out this article by Jim Kasuba about us in the local paper New nonprofit music venue in Wyandotte puts the spotlight on local bands – The News Herald.
How to Reach Us About Booking
We only book bands that play their own ORIGINAL music! Sorry, no cover or tribute bands. Visit our Facebook Page and send a message with your details, website/social media links and a LINK TO YOUR MUSIC. We will check you out and reply. Please be patient! We have 1 person handling the booking and we have had almost 100 bands reaching out since January to be booked. Not every band will get booked, but you could be one of the 32 that get a slot to play in this amazing old school venue.
---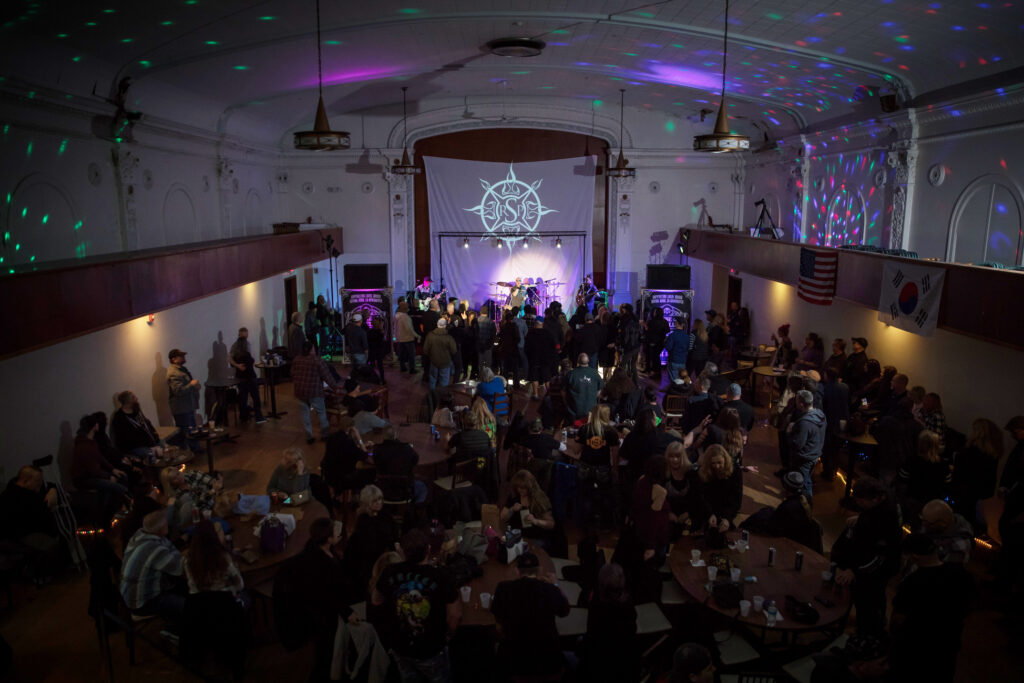 Ray Street Park – Feb 25, 2023 – Picture courtesy of Ed Serecky
Ray Street Park – Feb 25, 2023 – Picture courtesy of Ed Serecky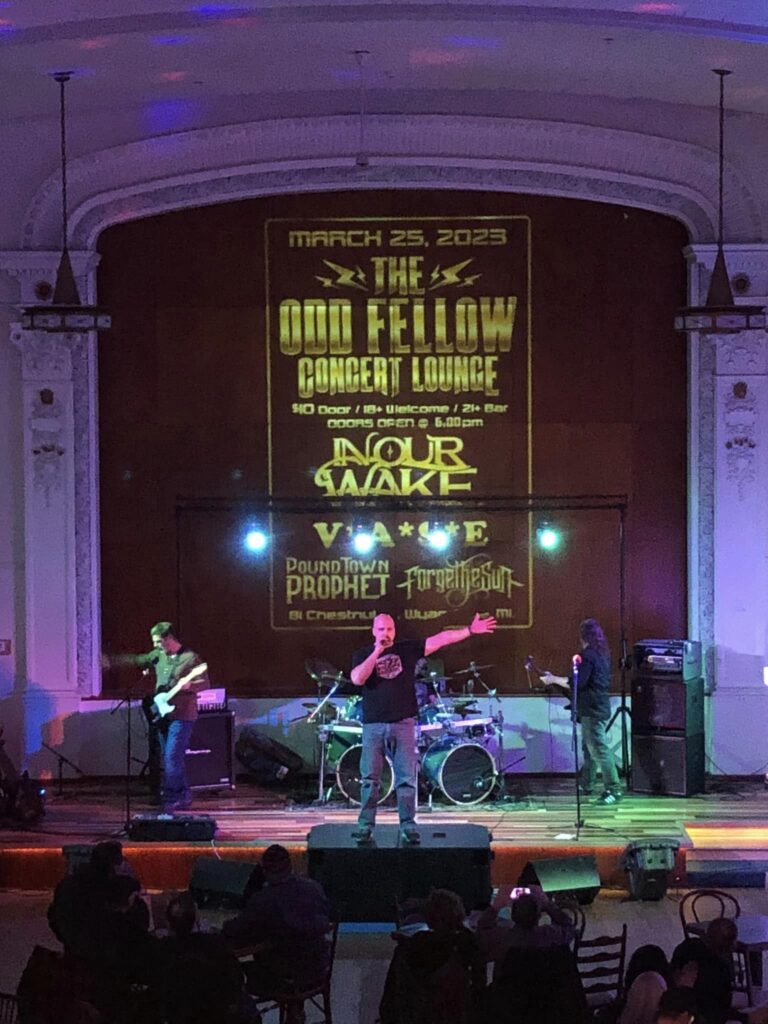 Be Well My Friends very own Mike B. introducing the bands – Mar 25, 2023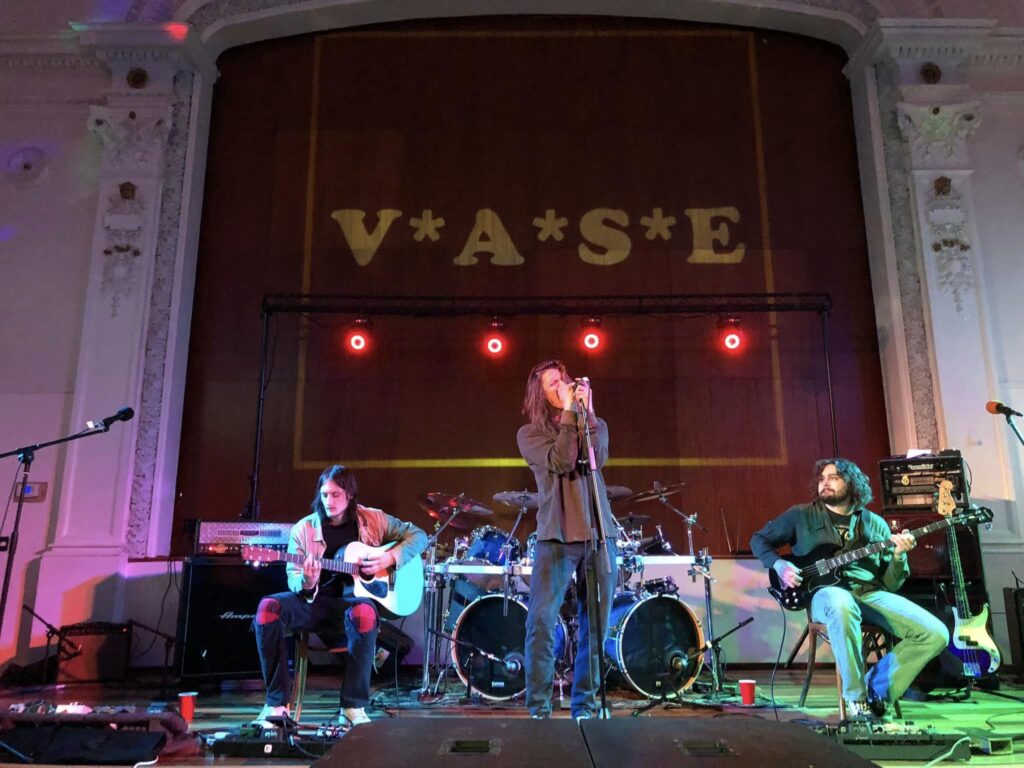 V*A*S*E – Mar 25, 2023 – Picture courtesy some random low-tech cell camera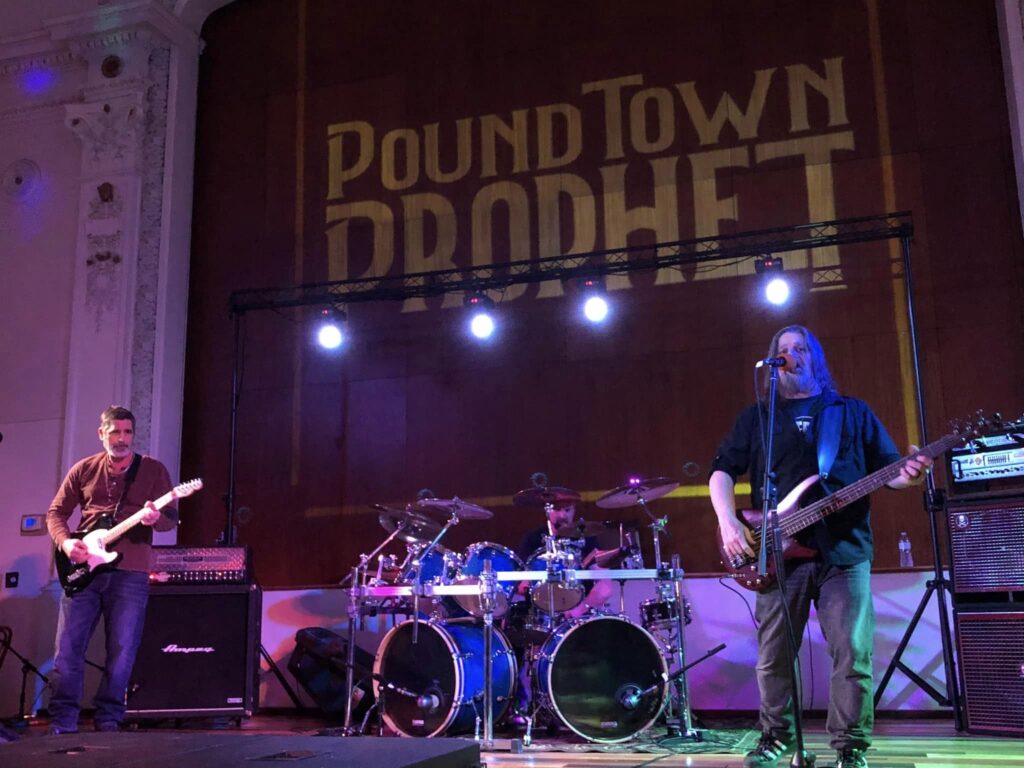 Pound Town Prophet – Mar 25, 2023 – Picture courtesy some random low-tech cell camera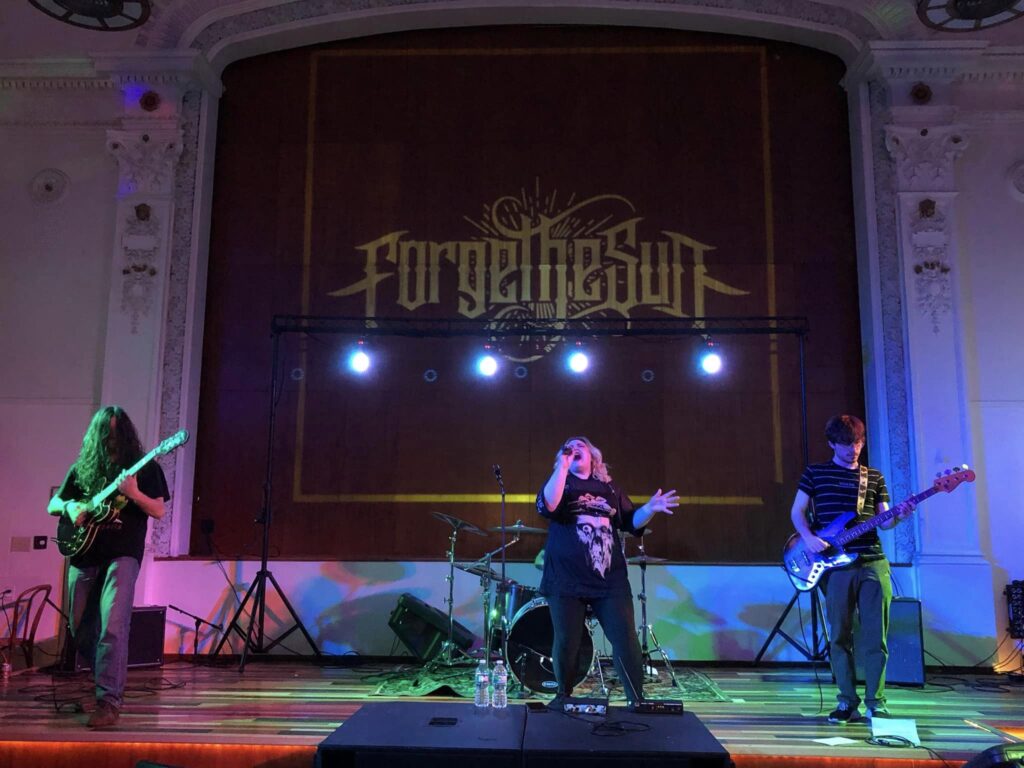 Forge The Sun – Mar 25, 2023 – Picture courtesy some random low-tech cell camera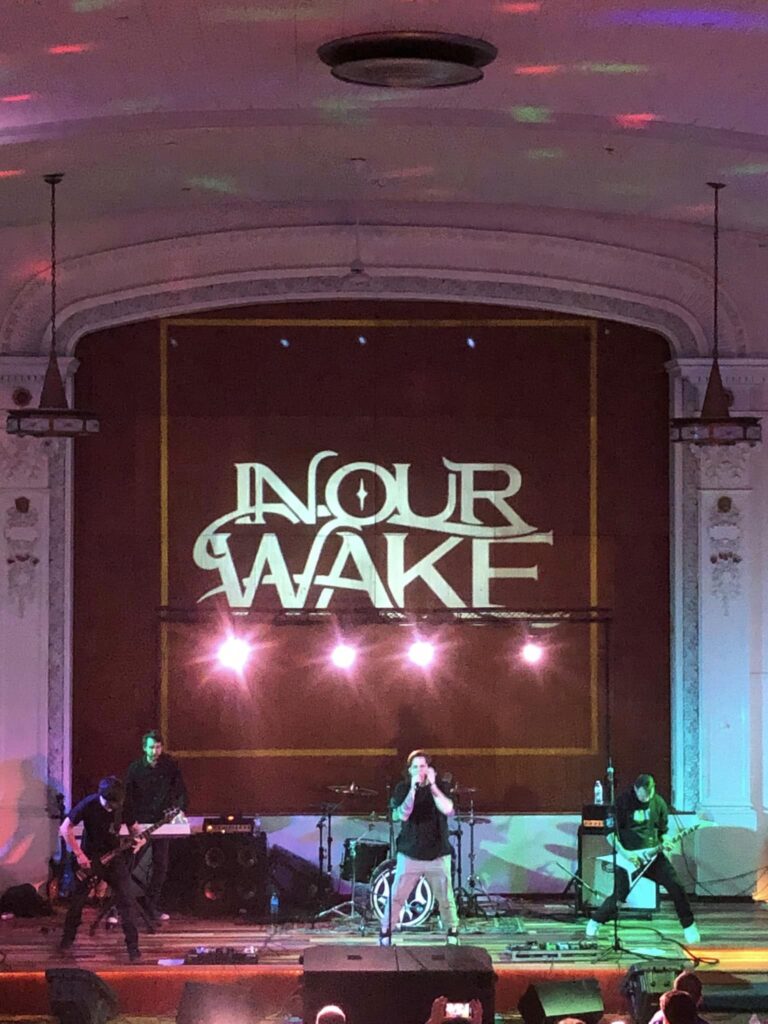 In Our Wake – Mar 25, 2023 – Picture courtesy some random low-tech cell camera
---
Your band can be next. Contact us now by on Facebook